LOOKING FOR MORE THAN A CONTACT FORM FOR DIVI?
CUSTOM FORM/CRM IS A DIVI COMPATIBLE PLUGIN OFFERING A MODULE SIMILAR TO DIVI'S CONTACT FORM MODULE.  HOWEVER, THERE ARE A FEW MORE BELLS AND WHISTLES.  IF YOU ARE ACCUSTOMED TO USING DIVI'S MODULE, THEN YOU ARE ALREADY ACCUSTOMED TO USING CUSTOM FORM/CRM.
Save Your Submissions to the DB
Custom Form uses Flamingo (from the creators of Contact Form 7) to electively store your form's submissions for later extraction.  Flamingo is included in Custom Form/CRM but if it is already installed, it will not be overwritten.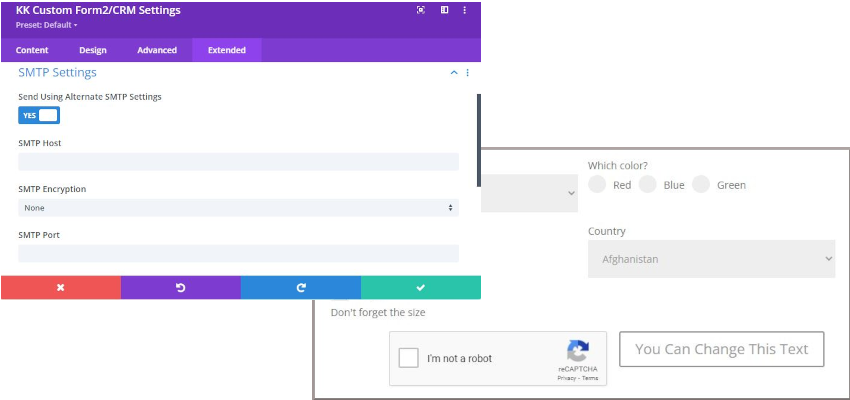 SMTP & reCaptcha V2 options available
Setup SMTP without the need of a sparate plugin. Quiz and reCaptha available for spam control.
Construct Pages Within Your Form
This is a feature that allows separating groups of fields that have common properties, ie, name, address, etc. All of the "required" fields are validated before moving to the next page. Name the page and modify the Next button text. This is just one of many additional features beyond what the Contact Form module offers.  To see more, visit the Custom Form or the Tutorial pages for additional discussion.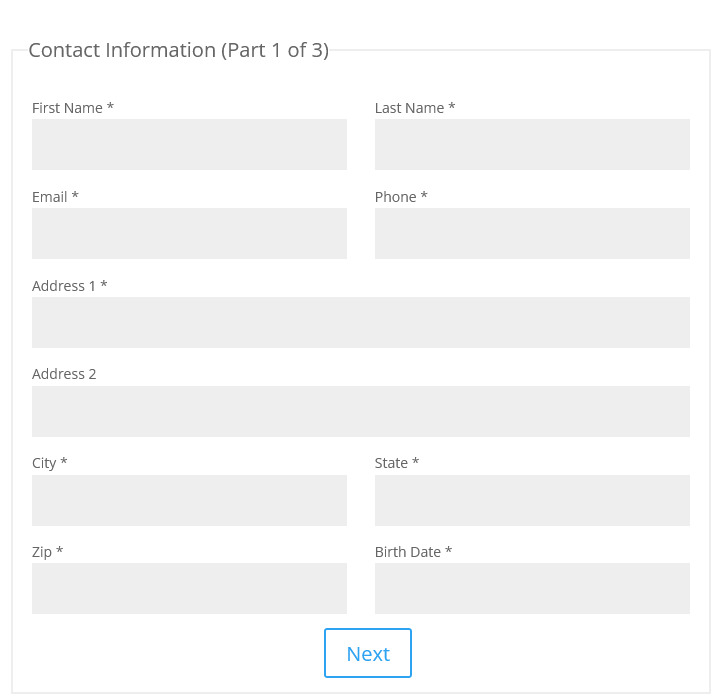 Divi is a registered trademark of Elegant Themes, Inc. This website is not affiliated with nor endorsed by Elegant Themes.